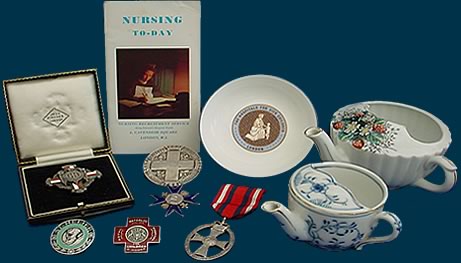 Welcome to Peter's Nursing Collectables
This site has been founded,based upon my own experiences as a nurse,collector and historian of over 30 years.Many items are taken from my own private collection and include rare and unusual items,all related to Nursing,Hospitals or Healthcare.

I attempt to photograph and describe all items as accurately as possible and guarantee their authenticity as listed.If you require further information or are looking for specific items,or indeed have items that you wish to sell,do please contact me.

Please check out the site for regular updates and I hope that you may enjoy browsing or buying.